Start Woodworking: Small step stool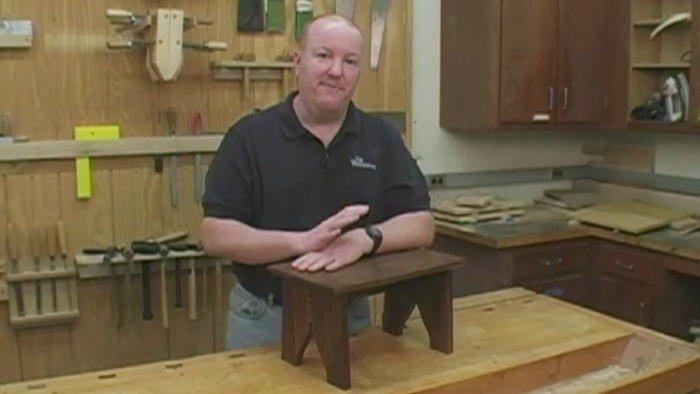 Built of walnut, this elegant step stool offers beginner woodworkers some great lessons in joinery that can be easily incorporated into larger projects as their skills progress.
In this Video Project series, you'll learn how to to use templates at your router table to produce perfectly identical furniture parts safely and quickly. Then you'll learn how to cut and assemble beautiful wedged through-tenons that are super-strong and easy on the eyes. The wedges are made from a contrasting wood for more visual appeal.
Most of the operations in this project can be carried out with basic woodworking power tools like a tablesaw and drill press. That sais, if you don't have a planer and jointer like the ones used in the video series, don't worry, most hardwood lumber dealers will be more than happy to surface your lumber for a small fee when you purchase your materials.
Video by: Gina Eide; Editing by: Michael Dobsevage