Three Arts and Crafts finish recipes
It's OK to use these as a jumping-off point to explore your own delicious blends.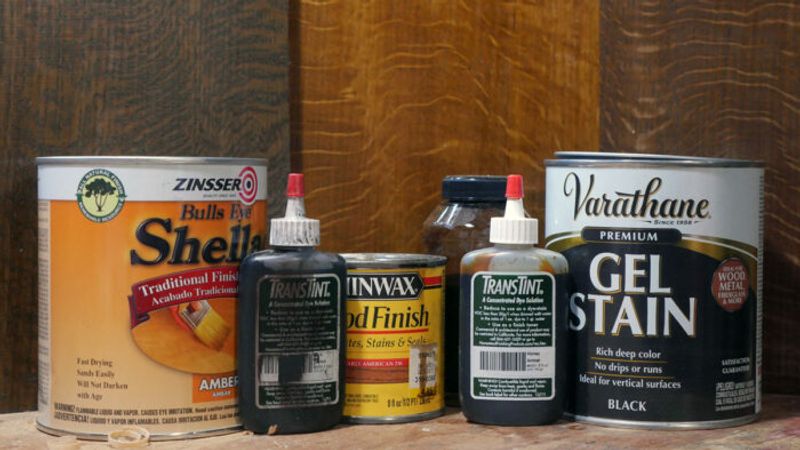 There is a contingent of woodworkers who consider finishing recipes to be kind of silly—the argument being that even within a given species, the color and grain of every board is different, so you can't really expect to be able to duplicate the results seen in photos or in a video. Well, yeah. But we can use them as a starting point. If you want to be able to match an existing finish or even have a perfect match from board to board, you're going to need to learn color theory and a spectrum of dyeing and staining techniques.
Treat these recipes like you would one from a cookbook. Start here, and add a dash of garlic or amber shellac to taste. In fact, given the fact that every board is different, I decided that it wasn't necessarily worth the added expense to perfectly duplicate the original materials list used by the original authors. Instead, this is my take on their processes. The important part for me was seeing what each step in these recipes brought to the party, and learning from the different variations. If I were to finish an Arts and Crafts coffee table, I would probably wind up using elements of all three recipes.
What about you? Do you have a favorite finish recipe or a favorite element? Share below in the comments.
Recipe I used:

Dye 1 : Transtint dark walnut dye
Seal with shellac
Glaze 1: Varathane Mahogany Gel Stain
Seal with shellac
Glaze 2: Varathane Black/Ebony Gel Stain
Topcoat
---
Recipe I used:

Dye 1 : Transtint dark walnut stain
Stain: Minwax Ebony 2718
Toner/Topcoat: Bull's Eye Amber Shellac
Topcoat
---
Recipe I used:

Dye: Transtint Honey Amber
Stain: Minwax Early American
Seal: Amber Shellac
Topcoat