Sam Maloof: Woodworking profile
Watch one of the fathers of contemporary woodworking share his life's work in both his home and his shop.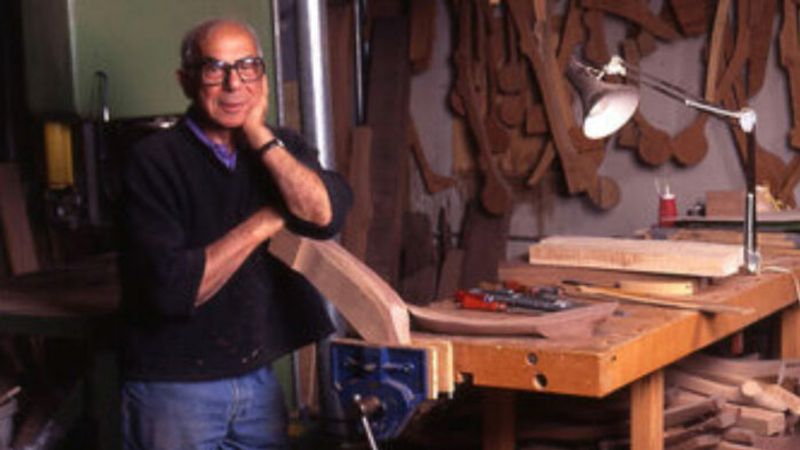 This video is a teaser. You can watch full video on our website by becoming a Fine Woodworking member. Start Your Free Trial
Web editor's note – Please do not think of this video as a how-to, instead, consider it an archive of how Maloof made his pieces. Even though his methods deviate from what we consider safe woodworking, there is a lot to be learned from this video. – Ben Strano
What more can be said about Sam Maloof that hasn't already been reiterated time and time again? To this day, he remains an immensely influential figure in the woodworking community; his work, ranging from tables, to case goods, to his signature rocking chairs, all stand as an artisanal cornerstone of the the craftsman world. The skill and talent demonstrated in his work are rivaled only by the spirit and liveliness of his designs, a true testament to his vision that has persisted in his wake, inspiring generations of woodworkers.
Maloof's legacy is nothing short of legendary. From the vault we bring…