Review: Infinity sanding pads
Comfy sanding pads make a dreaded task nicer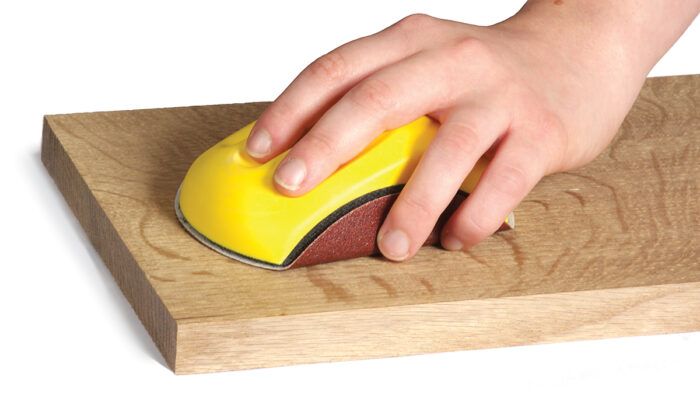 A sanding pad is a critical aid when hand-sanding. It not only helps ensure a flat surface because it itself is flat, but the right ones also make gripping sandpaper less taxing. My problem is I rarely have one on hand. If I make one, I invariably lose it, so I end up grabbing a piece of scrap of about the right size and then making do.
Thanks to Infinity's sanding pads, I'm done settling. I tried the 5-in. circular and mouse pads when sanding a pair of interior doors, and both worked a treat. Each fit my 5-in. mesh disks perfectly, making changing them both a breeze and satisfying. The circular pad was easy to grip and allowed for good pressure both one- and two-handed. It also worked well when sanding edges, since it has enough room to wrap my fingers underneath it to register them along a board's face. The mouse pad also sat nicely in my hand. I used it more for controlled finish sanding. 
Another perk: The pads are yellow, so they were easy to spot amid all the other clutter on my bench. It's a nice benefit when I'm already frustrated because I'm sanding. 
Infinity also sells a 6-in. circular pad. 
—Barry NM Dima is an associate editor.
Photos: Barry NM Dima