Editor's Letter: Technology and the future of woodworking
Mike Pekovich answers the question; what will woodworking look like 50 years from now?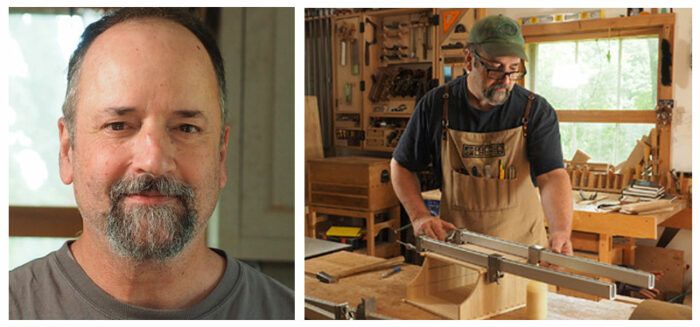 Over dinner with some woodworking friends, the question came up: What will woodworking look like 50 years from now? My first thought was that it would look pretty much the same; whether you're talking about building techniques or design trends, things tend to move slowly in the craft. My friend asked, "but what about the new technologies like that self-driving router; doesn't that reduce the amount of skill needed for woodworking?"
I don't think making woodworking easier is a bad thing. If there are ways to lower the barriers of entry to the craft, then we should make them available. Whether you bolt metal legs to a slab of wood or grab some home-center pine and make something with pocket screws, getting that first project under your belt and feeling the sense of accomplishment that comes with it are critical to igniting the passion that will lead to more ambitious projects. One of my first projects as a kid was a small box nailed together and spray-painted gold. Leather laces borrowed from my baseball glove attached the lid, and a square of burlap lined the bottom. I've made quite a few projects since then, but I don't think I've ever matched the satisfaction I got from that first box.
My second point is that new technologies, whether a handplane with a Norris-style adjuster, a tablesaw with a fence that actually stays square, or a CNC router, don't make the building process more "automatic" or less thoughtful. They are just tools that need to be understood and used in a way that will produce the desired results. Personally, I take joy in the ingenuity involved in getting my tablesaw to do some amazingly creative and accurate work. My friend, on the other hand, finds the most satisfaction from "getting in there with hand tools and just making a go of it." And this gets to the heart of an important aspect of woodworking. The tools and methods we choose determine our relationship to the material and our fundamental experience when working with wood. While I'm fond of saying that the end product is what is important to me and not necessarily the means I take to get there, at a certain level, I admit that the methods and tools we choose play a big role in determining the essence of the final product, and certainly our experience along the way. I know of some woodworkers who avoid certain machines they own because "it doesn't feel like woodworking," and I know others who expound with glee about the creative possibilities available with their new computer-guided tools.
In the end, it comes down to the reasons we find ourselves in the shop, the experience we hope to have there, and the things we want to accomplish. That calculus is going to be different for every woodworker. And happily, there is a satisfying path available for each of us. So go ahead: Dive in with that new tool. Or stick with what you have. Either way, you win.
—Michael Pekovich
From Fine Woodworking #297